Consulting & Services
After more than 20 years of professional activity in a various branches of gastronomy and wine trade, as well as in the context of numerous additional trainings, I have not only built up a very broad skill profile, but also a profound, in-depth wine expertise.
On freelance basis, this competence is now available to you in many different areas of the wine world. All services are provided in German and English language.
Please have a look and get a brief overview of my repertoire in the field of wine consulting and services.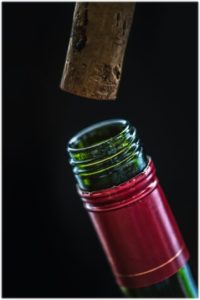 …and much more!
This list represents by no means the final scope of my services. For individual requests about wine-related services, you may contact me at any time. I would be more than happy to provide you with an offer.
In this fascinating restaurant, located in the historical centre of Opfikon, real treasures lie hidden. Owner Roger Hirzel has built up an impressive wine collection over decades, which is reflected in a wine list comprising more than 3500 items. In July 2019, Wunderbrunnen was awarded the title "Best Wine List in Switzerland" in its restaurant category by the renowned wine magazine Vinum. Vinovision has the honourable task of managing this wine list and the extensive inventory.
Find out more about Wunderbrunnen here.
When it comes to Burgundy, company owner Timothy Magnus combines a unique blend of passion, in-depth knowledge, sensorical aptitude and extensive networking. Without a doubt he can be regarded as one of Switzerland's leading Burgundy experts. Originally, Tim founded Magnus Vinum to bring his favourite region closer to a wine-loving audience by hosting seminars. Since 2018 he has also been importing Burgundy wines himself, whereby Tim sets very high standards for quality, sustainability and individuality when selecting his partner wineries. For the handling of imports, administrative tasks, support in tasting events and distribution, he relies on the services of Vinovision.
Find out more about Magnus Vinum here.
Mövenpick is the largest wine-only-retailer in Switzerland and provides an international range of more than 1000 wines in more than 20 stores and online. Competent consulting, as well as regular tastings and events distinguish the company. For almost 10 years I was employed here on a permanent basis. Even today I still maintain close contact with Mövenpick and my experience ist put to good use in the context of events, wine-expos or sales support. Find out more about Mövenpick here.
Find out more about Mövenpick here.